Landscaping Services in Charlottesville
High Quality Landscaping Services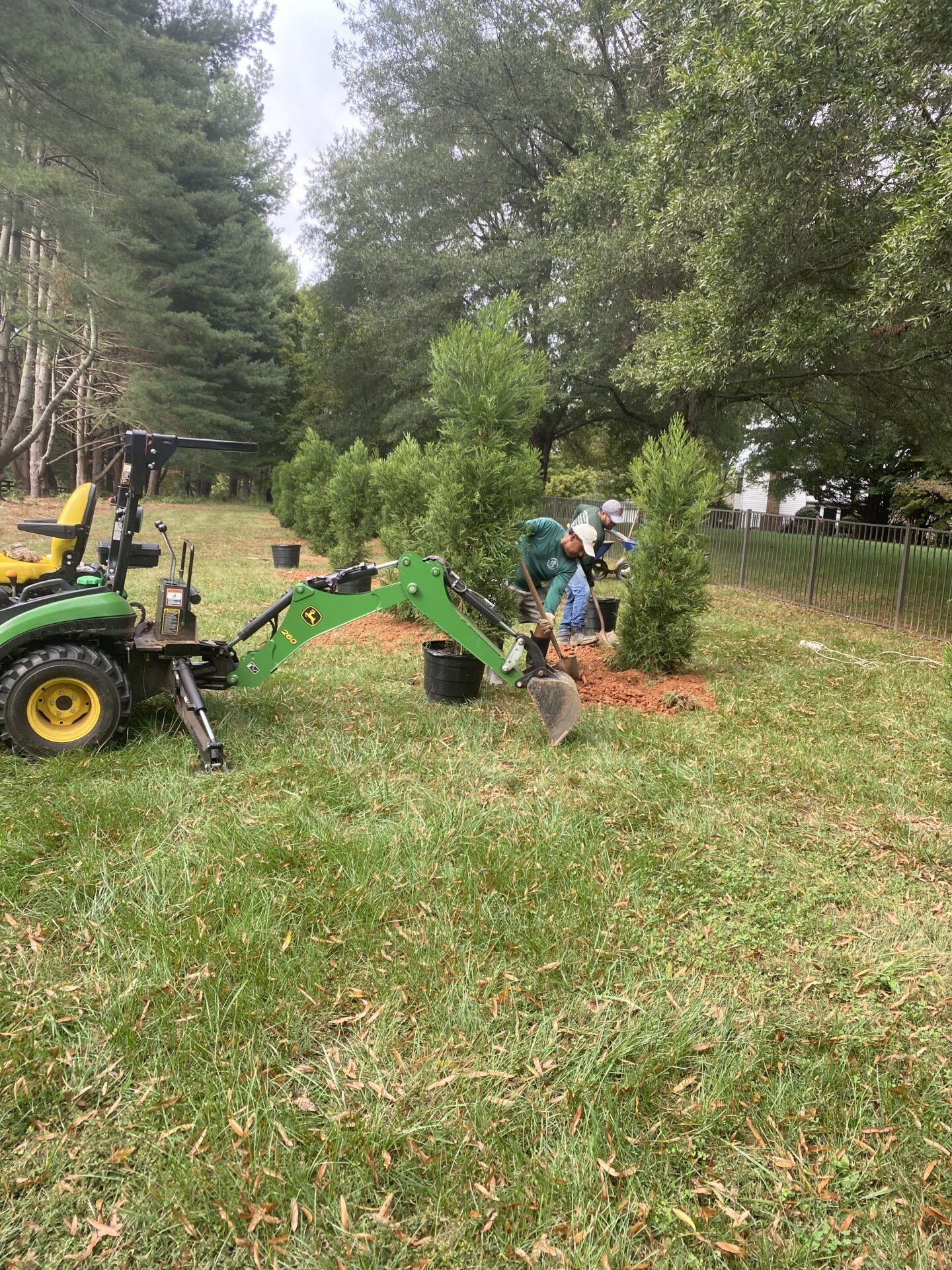 Welcome to the world of exquisite landscaping services right here in Charlottesville, where we transform mundane outdoor spaces into awe-inspiring creations that will leave you and your visitors in awe. A well-maintained landscape not only adds visual appeal and market value to your property but also creates an environment that fosters relaxation and rejuvenation. With our high-quality landscaping services, you can expect nothing less than the best when it comes to revolutionizing your outdoor spaces.
At Creative Concepts of Va, we take pride in our commitment to excellence, offering a wide range of services that cater to both residential and commercial properties in Charlottesville and surrounding areas. Our team of skilled and experienced landscaping professionals is dedicated to providing you with top-notch services that will exceed your expectations. We understand that each property is unique, which is why we customize our services to meet your specific needs and preferences.
Whether you're looking to create a serene and tranquil outdoor retreat, a vibrant and lively socializing space, or simply enhance the curb appeal of your property, we have the expertise and resources to make your vision come to life. Our comprehensive range of services includes landscape design and installation, garden maintenance, tree and shrub care, hardscaping, irrigation systems, outdoor lighting, and more.
Choosing the best in landscaping services
We believe that a well-executed landscape design not only enhances the aesthetic appeal of your property but also contributes to the overall well-being and quality of life of its inhabitants. Our attention to detail and passion for perfection sets us apart from the competition.
We understand that investing in landscaping services is a significant decision, which is why we go above and beyond to ensure that our clients are completely satisfied with the final outcome. Our comprehensive project management approach ensures that we keep you informed and involved throughout the entire process, making sure that your needs and desires are always met.
Let us help you transform your outdoor spaces into a spectacular oasis that reflects your personal style and taste. Experience the difference that high-quality landscaping services can make in enhancing the beauty and value of your property. Contact us today to schedule a consultation, and let's embark on this exciting journey together. Welcome to the world of impeccable landscaping services in Charlottesville, where your dream outdoor space awaits!
Landscaping
Contact us for all of your Charlottesville Landscaping needs including:
Mulching
Pruning
Leaf Removal
Fertilizer & Weed Control
Gravel Installation
Maintenance Services
We also serve Albemarle County property owners and tenants with maintenance contracts.
Seeding & Aerating
Mowing & Trimming
Power Washing
Annual Contracts Available
Property Management
Ask about our services for commercial or residential property management.
Common Area Maintenance
Estate and Farm Maintenance
Flower Beds & Planting
Home& Garden Design & Installation
Trusted Quality
Our professional team is licensed and insured. We provide free estimates in the Charlottesville area. Including Albemarle and Surrounding Counties. Please reach out today as our schedule does fill quickly!
Schedule An Estimate Today!
We are a niche service provider and small local business serving the Charlottesville community. We look forward to learning more about your project and providing an estimate.