Creative Concepts of Virginia, LLC
Charlottesville Landscaping, Lawn Maintenance & More
Christmas Trees Available Starting 11/20!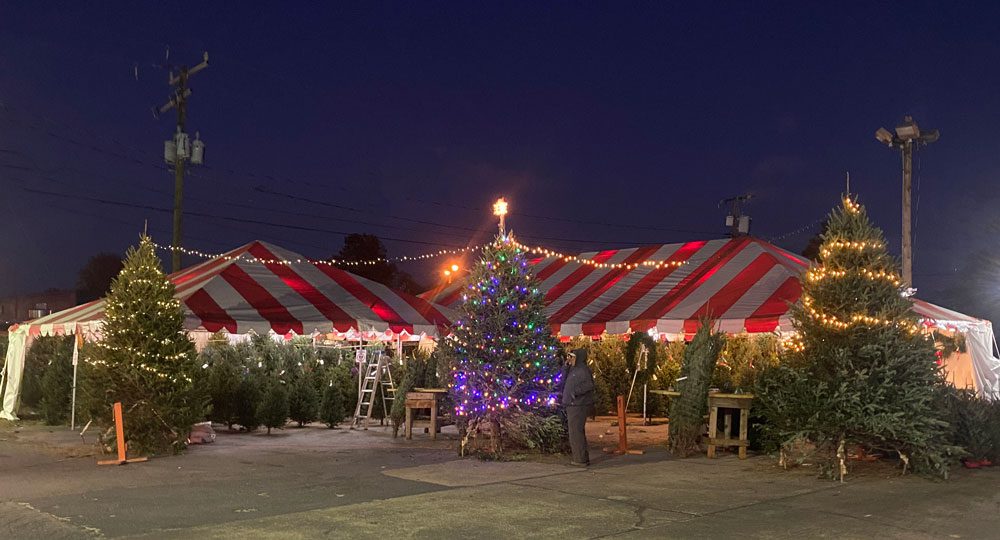 1195 Seminole Trail – Next to the New Wawa!
Charlottesville Christmas Trees, Wreaths and Greenery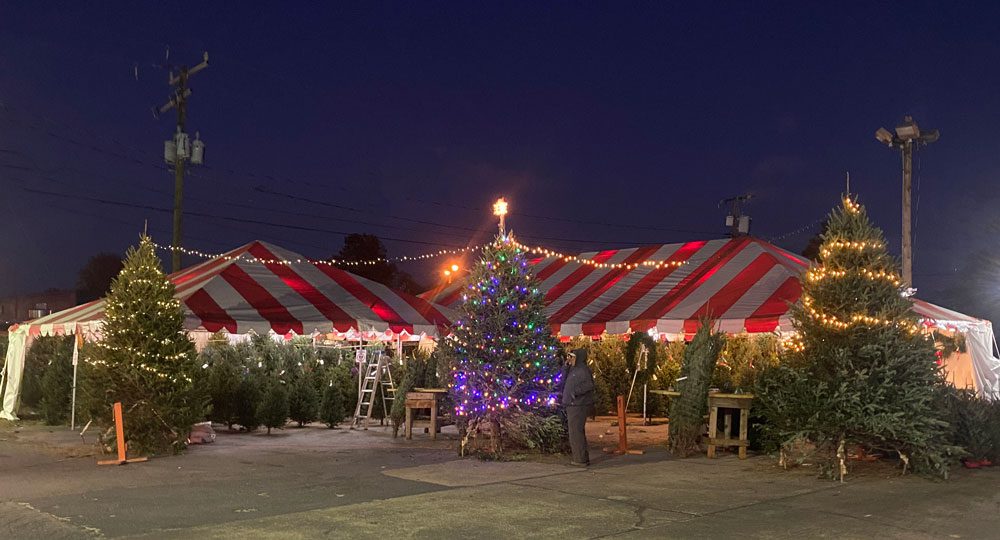 HOURS STARTING NOVEMBER 20th!
Open daily from 9AM to 8PM!
Conveniently located between the new Wawa and the Hibachi Grill on 29 North.
Local Premium Fresh Cut Christmas Tree Provider
There's nothing quite like the smell of a fresh cut Christmas tree in your home during the holiday season. It's a tradition that many families look forward to each year. Not only do they add a festive touch to your décor, but they also bring a sense of warmth and coziness to your space. Plus, the process of picking out and bringing home your tree can be a fun family outing. So if you haven't already, come out and get your perfect fresh cut Christmas tree and enjoy the magic of the season.
Landscape architects
Landscape architects do more than simply plant shrubs, arrange trees, and run watering systems. They create a complete visual package that works with your architecture's aesthetic and your surrounding biomes. This takes not only a keen eye for visual detail, but also an expansive knowledge of biology and ecology.
Creative Concepts of VA, LLC employs only the most well versed, well rounded, and expressive landscape architects. You will absolutely love the work we do for you, whether it's redoing your front yard, new gazebo, industrial complex, or shopping center.
At Creative Concepts of VA, LLC, we treat what we do as a form of high art: it's beautiful, elegant, timeless, and expressive.
Sod Installation In Charlottesville
Charlottesville, Virginia is a beautiful city situated in the foothills of the Blue Ridge Mountains. This picturesque city is known for its historic architecture, vibrant downtown area, and breathtaking views of the Skyline drive. 
Creative Concepts has been providing Charlottesville landscaping services for over a decade. We have a professional team and are locally owned and operated. We are licensed and insured.
Creative Concepts is also one of the leading distributors of Christmas trees in the Charlottesville are. We have high quality, fresh cut Christmas trees that fit most budgets. 
Landscaping
Contact us for all of your Charlottesville Landscaping needs including:
Mulching
Pruning
Leaf Removal
Fertilizer & Weed Control
Gravel Installation
Maintenance Services
We also serve Albemarle County property owners and tenants with maintenance contracts.
Seeding & Aerating
Mowing & Trimming

Sod Installation

Annual Contracts Available
Property Management
Ask about our services for commercial or residential property management.
Common Area Maintenance
Estate and Farm Maintenance
Flower Beds & Planting
Home& Garden Design & Installation
Trusted Quality
Our professional team is licensed and insured. We provide free estimates in the Charlottesville area. Including Albemarle and Surrounding Counties. Please reach out today as our schedule does fill quickly!
Fill out our form today*.
"Yes, please put me on your list and let me know where and when you will be selling Christmas trees this year!"
*We will never sell your email address or send you any spam. We will only send one email a year!
A Charlottesville Lawn Care Company
Our Team
Creative Concepts is fully staffed to handle lawn maintenance, mulch delivery and installation, pruning, aerating, seeding, leaf removal, planting, & much more. Call us today – we would love to earn your business!